This wont be big on words, because most of the time, I'm at a loss for them.
Just enjoy. These are my favorite looks and closeups from the Fall 2010 Couture shows.
Click for bigger pictures. Style.com or projectrungay.com for full collections and videos
WARNING - IF YOU HAVE A SLOW CONNECTION OR CAN'T LOAD A TON OF PICTURES, GO STRAIGHT TO PAGE TWO
Givenchey
that's friggin FRINGE!
Eli Saab
I love RED's comeback and this gorgeous print was used gorgeously
BEAUTIFUL
Georges Hobeika - So that I don't have to say it every time, let me just clarify, I love tea-length dresses.
no other person could wear that blouse as well as her
Hello beautiful, you're quite beautiful, did you know that? Stunning.
George Chakra
THOSE COLORS - UGH
I'm just going to post a link to the Christian Dior Collection. It's all so different and each piece has some interesting to look at even if the entire look isn't quite right (although most of them are)
http://tomandlorenzo2.blogspot.com/2010/07/christian-dior-haute-couture-fall-2010.html
Valentino - I have a rant - but I don't like disclaimers before collections, I want you to enjoy it for what it is, and then take in my RANT and then review it and see what you think.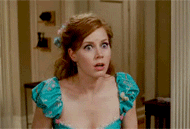 Now, for the rant. Style.com had this to say about the collection:
"...Teen psychodrama may fit with the kind of "dark side" idea they've sometimes toyed with in the past,

but it was downright peculiar in a couture context

. Still, as a pitch to a

much

younger customer (and those girls were out in force in the front row today), the collection was a major success on its own terms:

haute couture for the

Twilight

generation

. From the little black dresses in gazar that opened the show to a trapeze coat in ivory crepe that tied with bows down its front to the tiers of ecru lace trimmed with feathers, the clothes had the spirited dressiness

that you see now in Valli's gals, for instance. They weren't saccharine, either—that dark side lurked in the black gazar sheath that underpinned a sheer dress trimmed in huge organza flowers or a baby doll in ruffled tiers of powder pink."
And here's what I have to say;
we can't even have a Couture collection that includes short black dresses without saying that it's for the "Twilight Generation"? Really? Do I count in that? I didn't see a fang, Converse, or any shimmery skin in the Valentino collection, but maybe I just wasn't looking hard enough. Correct me if I'm wrong but the idea of a short (or maybe LITTLE) dark colored (BLACK) garment (DRESS) is one that has been around since before Stephanie Meyer was even born. Apparently short couture is a no no? Just as fashion journalists fight that fancy clothes are not just for the youth, Haute Couture should not be strictly designed for those who are looking to show people up at their high school reunions. I'm 17 years old, I'll be 18 in October, and frankly if you want to look at the shapes and details literally and individually, then many of these pieces are too young even for me.
Besides, last time I checked, when viewing a Couture collection, and seeing all the hand stitched, beautiful confections glide down the runway, your first thought should not be, "Whose gonna wear that, me, my mother, or my niece?" Couture is not about clothes, it's about fashion, and artistry, it represents these designers at their core and celebrates techniques that are quickly dwindling and loosing their respect.

This concludes Couture Favorites: Part 1